There are several poker-based table games you can play at Slots.lv, from Tri-Card Poker to Caribbean Hold'em. But one of these games is not like the others. Pai Gow Poker is actually two games in one, combining poker and the classic Chinese dominoes game known as pai gow. It's easy to pick up; in the few minutes it takes to read this, you'll learn how to play Pai Gow Poker like a pro, from the rules of the game to the basic strategy for winning Pai Gow Poker.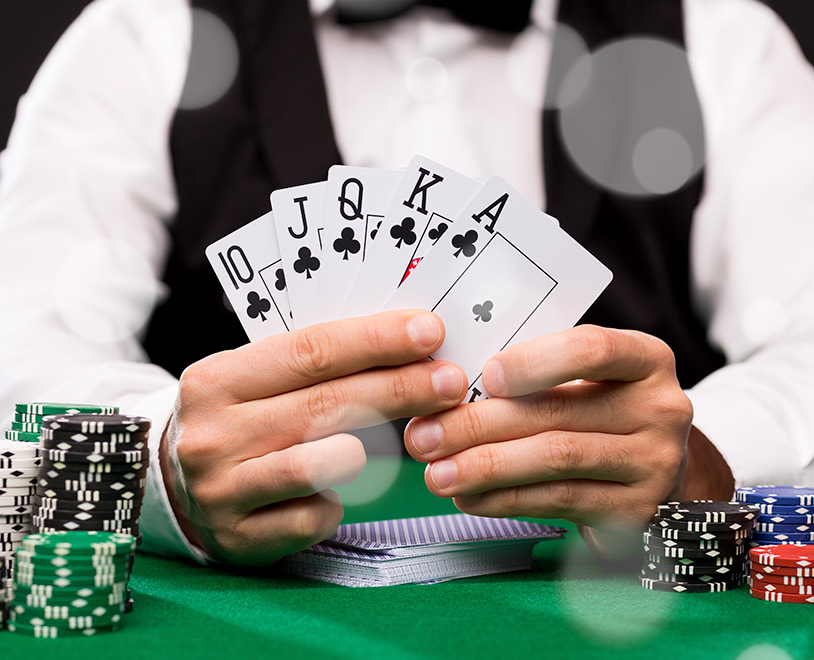 How to Play Pai Gow Poker
If you don't know how to play pai gow itself, don't worry: When Sam Torosian invented Pai Gow Poker in 1985, he was trying to create a simple game for his customers at the (now-defunct) Bell cardroom in California. Here's all you need to get started.


The Basics
Pai Gow Poker uses the standard 52-card deck, plus a Joker that plays as a "semi-wild" card. More on that in a moment. It's just you versus the Dealer when you play online at Slots.lv. To start, you're dealt seven cards, face-up, and the Dealer gets seven cards, face-down. Split your seven cards into two separate poker hands – one with five cards, the other with two. The five-card hand must be stronger than the two-card hand. After you make your decision, the Dealer does the same and then flips over their cards, then the winner is declared.

So how do you win at Pai Gow Poker? Your five-card hand is compared to the Dealer's five-card hand, and the same with the two-card hands. If both of your hands are stronger than the Dealer's, you win the bet. If both the Dealer's hands are better, you lose the bet. If you have one stronger hand and one weaker hand, it's a push, and you get your original wager back. Tied hands, which are rare, go to the Dealer.

The five-card hands in Pai Gow Poker are compared using the standard poker hand rankings – for the most part. There's also that Joker to take into account. You can use the Joker to complete any Straight or Flush; otherwise, it acts as an Ace. Here's how the five-card hand rankings for Pai Gow Poker shake out:

Five of a Kind (Joker-Ac-As-Ad-Ah)
Royal Flush (Ac-Kc-Qc-Jc-Tc)
Straight Flush (8d-7d-6d-5d-4d)
Four of a Kind (As-Ah-Ad-Ac-6s)
Full House (Ks-Kh-Kc-Qd-Qh)
Flush (As-Ks-Js-5s-3s)
Straight (5h-4h-3d-2s-Ac)
Three of a Kind (7s-7c-7d-Ah-2c)
Two Pair (5s-5c-4c-4h-Jc)
One Pair (9s-9c-Ah-8d-2c)
High Card (Ah-Qs-7h-5s-3s)


There's one other twist to keep in mind with Pai Gow Poker: When it comes to Straights, the wheel (Five-Four-Three-Deuce-Ace) is the second-highest Straight possible, instead of the lowest like it is in traditional poker. As for your two-card hand, it's either a Pair or High Card – suited cards and connected cards don't matter. As mentioned, your five-card hand must rank higher than your two-card hand when you split your cards; if you get this wrong at a live casino, you'll foul your hands and lose your bet, but at Slots.lv, you'll get another chance to split the cards properly.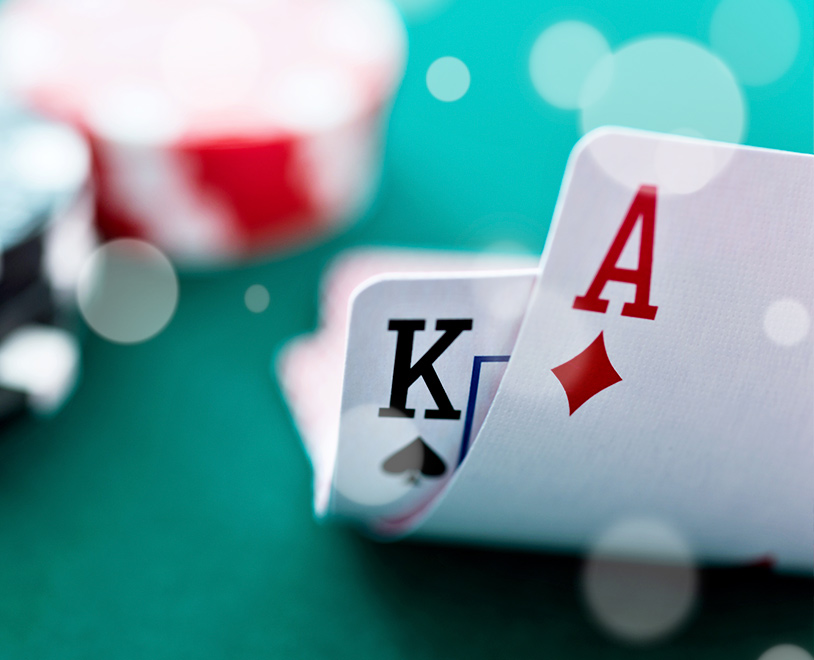 Betting
The betting part of Pai Gow Poker is even easier to understand when you play at Slots.lv. All you have to do is place your bet before the cards are dealt, between the minimum of $1 and the maximum of $500. Tap or click on the chips at the bottom right of the display, then hit the Deal button. After the cards are dealt, select which ones will go into your two-card hand, and tap or click the Split button. If you win, you get paid out at even money, minus a 5% commission. You might find other Pai Gow bonuses when you play live, like the Dragon hand and progressive jackpots, but the live game is also a fair bit more complicated than the online version.


Pai Gow Poker Odds

Since the rules of Pai Gow Poker are relatively simple, it's easy to figure out the chances of making any particular hand – but we've already done the math for you:

Five of a Kind 0.000732%

Straight or Royal Flush 0.137%

Four of a Kind 0.199%

Full House 2.72%

Flush 4.00%

Straight 7.29%

Three of a Kind 4.85%

Two Pair 23.1%

One Pair 41.7%

High Card 16.1%

The odds for making any particular two-card hand are more difficult to work out, since it depends on how you set your cards, but the chance of making any particular Pair – like a Pair of Fives – is about 1.03% when you use the house way, which is the way the Dealer automatically splits their cards.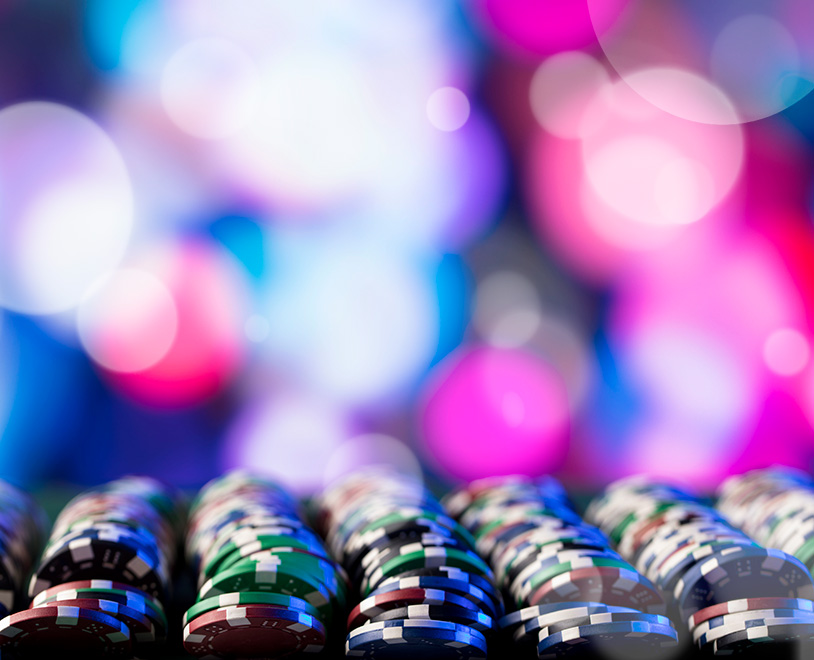 Pai Gow Poker House Edge
Knowing the above odds for Pai Gow Poker, we can then work out your likelihood of winning (again, defaulting to the house way for splitting your cards) and what the house edge will be:

You win both hands 28.61%
Dealer wins both hands 29.91%
Push 41.48%

Factor in the 5% commission for when you win, and the house edge for Pai Gow Poker works out to 2.66%. That's a shade less than the 2.70% house edge for European Roulette. And as it turns out, the house edge is about the same when you use the optimal strategy for Pai Gow Poker.


Pai Gow Poker Winning Strategy
Before trying to learn that optimal strategy for Pai Gow Poker, we recommend figuring out a near-optimal strategy first – just like if you were playing Blackjack or Video Poker. You can find these near-optimal Pai Gow Poker strategies online; to get you started, remember to put your two best kickers in your two-card hand when you get dealt a Pair (and you can't make a Straight or Flush), and your second- and third-best kickers when you get dealt High Card. That's roughly half of your Pai Gow Poker hands already taken care of.


Pai Gow Poker FAQ
Q: Is it possible to beat the house at Pai Gow Poker?
A: Not when you play online. In theory, you can use "advantage play" to beat Pai Gow Poker at the live casino, but it takes a lot of work for little in return, and you'll be putting yourself at risk of getting thrown out – or making your fellow players angry.


Q: Can I play Pai Gow Poker for free?
A: Absolutely. Use the Practice mode at Slots.lv to try our Play Money version of Pai Gow Poker. This is a great way to learn the rules and work on your strategy.

Q: What happens when the Dealer and I have the same ranking hand, but I've got a Joker?
A: If the Joker can be used as a higher-ranking kicker, your hand is better. For example, if you have the Joker and Ace-Six-Five-Four of hearts, and the Dealer has Ace-Eight-Seven-Three-Deuce of spades, your Joker can't play as the second Ace of hearts, but it can play as a King of hearts, giving you the stronger flush.


Got any other questions about Pai Gow Poker? Check out our library of articles, consult the FAQ and the Help guides, and as always, don't be shy about calling Customer Service anytime you need some help. Until then, you've got all the basic elements for playing Pai Gow Poker at Slots.lv, from the rules to the odds and strategies behind the game. See you on the felt!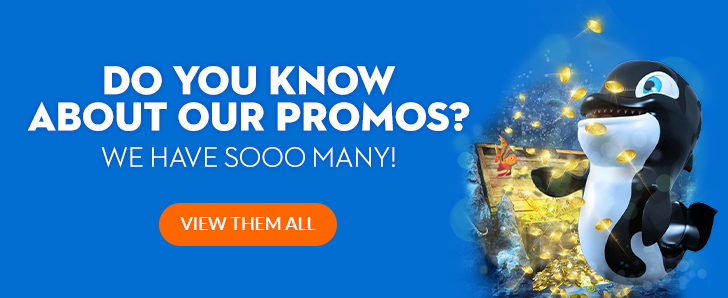 Related Articles