Free Blackjack Games
Any casino player interested in getting into blackjack will be benefit from playing free blackjack first. Playing real money blackjack puts pressure on players to perform well, and that's pressure you simply don't want while learning the ropes. To help you on your blackjack voyage, we've included everything you need to become a blackjack connoisseur in no time. From free online blackjack games to a free blackjack strategy guide, we've got you covered.
List of Our Blackjack Games
Check out the Table Games section of our casino. We have nine blackjack games, free of charge:
Single Deck Blackjack is a great place for beginners to start. There's only one deck in the shoe, and you get paid the full 3:2 payout for landing Blackjack hands. To play online blackjack for free, choose Practice Play mode instead of Real Play when you launch the game.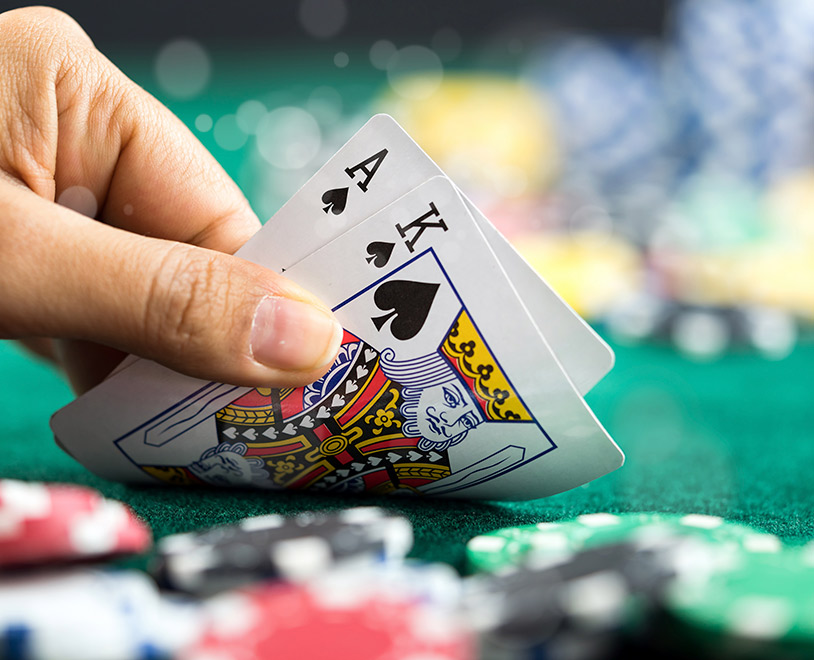 Basic Free Money Blackjack Strategy
If you're looking to become a serious blackjack player, there's no getting around learning basic strategy. This first step is necessary to reduce the house edge. It's not complicated, but it does take time. Essentially, you're memorizing strategy charts that dictate the optimal move for each hand. These charts vary game to game and are affected by the following rules:
• The number of decks in the shoe.
• The Dealer's response to a soft 17 (Does he hit or stand?)
• The flexibility to double after splitting your hand.
• The ability to surrender when the cards aren't falling your way.
• Does the Dealer peek for Blackjack before you get a chance to play?
We've included a free strategy chart that is designed to be used with our Single Deck Blackjack – either the new one or the classic version. To use the chart, simply find the Dealer's upcard in the top row and compare it with your total score in the leftmost column; where the two numbers intersect is your subscribed action.
The Soft chart is for when you have a hand that includes an 11-point Ace.
Soft

2

3

4

5

6

7

8

9

10

A

13-16
H
H
D
D
D
H
H
H
H
H
17
D
D
D
D
D
H
H
H
H
H
18
S
D
D
D
D
S
S
H
H
H
19
S
S
S
S
D
S
S
S
S
S
20+
S
S
S
S
S
S
S
S
S
S
H= Hit, D= Double, Sp= Split
The Pairs chart is for when you are dealt two of the same cards. Note: If your pair isn't in this "Pairs" chart, it should be played like a standard hand. For example, a pair of 5s should be played like a standard 10-value hand.
Pairs

2

3

4

5

6

7

8

9

10

A

2,2
Sp
Sp
Sp
Sp
Sp
Sp
H
H
H
H
3,3
Sp
Sp
Sp
Sp
Sp
Sp
Sp
H
H
H
4,4
H
H
Sp
Sp
Sp
H
H
H
H
H
6,6
Sp
Sp
Sp
Sp
Sp
Sp
H
H
H
H
7,7
Sp
Sp
Sp
Sp
Sp
Sp
Sp
H
S
H
8,8
Sp
Sp
Sp
Sp
Sp
Sp
Sp
Sp
Sp
Sp
9,9
Sp
Sp
Sp
Sp
Sp
S
Sp
Sp
S
Sp
A,A
Sp
Sp
Sp
Sp
Sp
Sp
Sp
Sp
Sp
Sp
H= Hit, S= Stand, Sp= Split
The Standard chart is for all hard hands (must not contain a "soft" Ace) that aren't supposed to be split.
Standard

2

3

4

5

6

7

8

9

10

A

4-7
H
H
H
H
H
H
H
H
H
H
8
H
H
H
D
D
H
H
H
H
H
9
D
D
D
D
D
H
H
H
H
H
10
D
D
D
D
D
D
D
D
H
H
11
D
D
D
D
D
D
D
D
D
D
12
H
H
S
S
S
S
H
H
H
H
13-16
S
S
S
S
S
H
H
H
H
H
17+
S
S
S
S
S
S
S
S
S
S
H= Hit, D= Double, S=Stand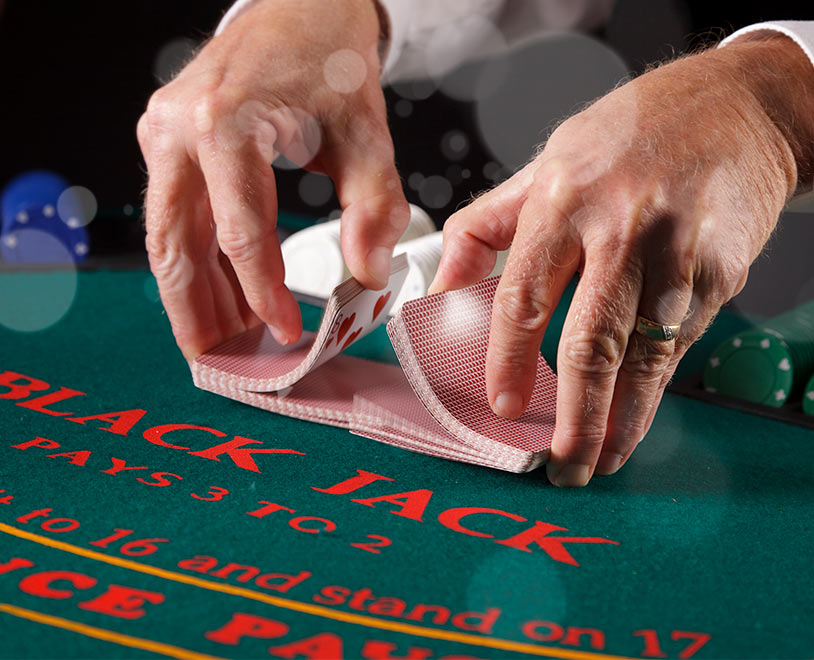 Basic Blackjack Rules
Some blackjack rules are universal, while others are specific to the version you're playing. Basic rules are as follows:
• If you get a higher score than the Dealer while staying under 22 points, you win.
• If the Dealer gets a higher score while staying under 22 points, you lose.
• Exceeding 21 points is a bust – an automatic loss.
• When the Dealer busts, as long as your score is under 22 points, you win.
• If you and the Dealer get the same score, the round is a push, and your bet is returned.
• Both you and the Dealer begin with two cards; you may hit however many times you want – as long as you stay under 22 points.
Rules that vary game to game are in the settings and on the game guide. They include the following:
• the number of times you're allowed to split
• the option to surrender
• potential restrictions on splitting Aces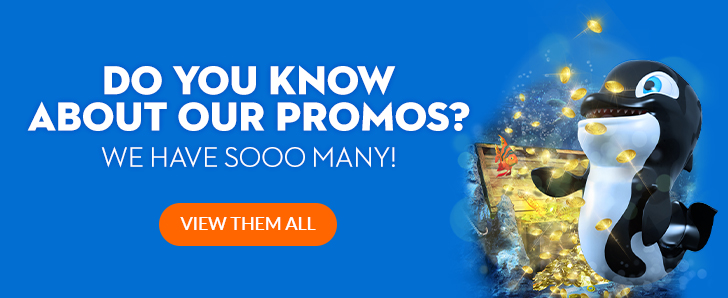 Why You Should Master Free Blackjack Before Playing For Real Money
The more mistakes that are made in blackjack, the more money the casino collects in house edge. The only way to minimize these mistakes is through practice. If you play blackjack online, free games are available. Take advantage of the Practice Play mode offered in our blackjack games. When you start to understand the logic behind the moves and feel that they're becoming second nature, that's when it's time to switch gears. Say good bye to the blackjack online free games and start playing blackjack for real money. But don't rush through it. Remember, you must learn to walk before you can run.
Other Articles