Help Home
Casino
Live Dealer
Bitcoin
Player Transfer
Financial
Bonuses
Account and Security
Video Library
What if I have questions or need assistance during a game?
If you need assistance during the game, your Live Dealer or the Pitboss will gladly answer questions related to the game and your experience. Just use the in-game chat feature.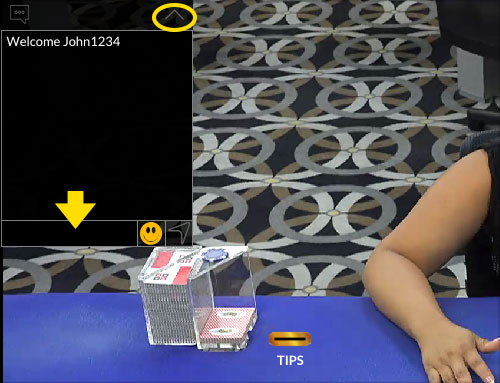 Did you find what you were looking for?