Can I tip the Live Dealer?
Yes! You can tip the Live Dealers and they will appreciate this gesture. In fact, the Live Dealers will acknowledge every tip, they will thank the tipper by name, and they will perform a small celebration ritual. You should try it and tip to see what will happen!
How to tip the Live Dealer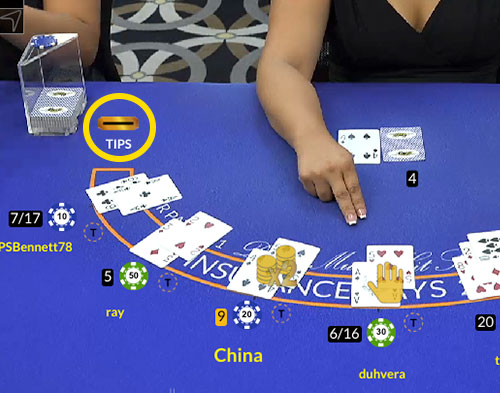 While playing any game, click on the chip denomination you wish to use as a tip, and then click the tip box on the table. When the game finishes, the Live Dealer will thank you for the tip!
RELATED TOPIC:
Did you find what you were looking for?