How does the Transactions Statement work?
The details of all your recent gameplay, deposits and withdrawals are listed in your Transactions. Our short video will show you where to go and how to track your own activity. You can also learn how to read your statement by following the visual walkthrough provided below.
1. First, click the profile icon at the top of any page.

2. Select 'Transactions' from the Dashboard and your statement will display.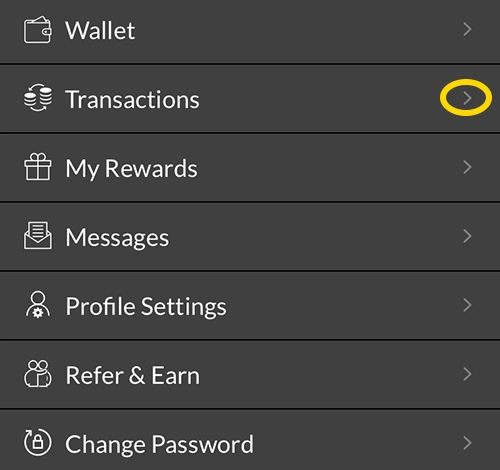 3. Your journey with us is recorded as far back as 31 days. Select a 'Date Interval' from the drop-down at the top and all of your transactions within that timeframe will be listed and timestamped for your reference.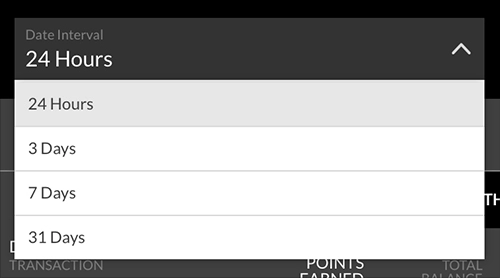 4. The Money in, Out and Net Activity figures summarize the change in your balance from gameplay, as well as any deposits, withdrawals or bonus activity during the period you've selected.

Narrow down your activity by clicking an individual tab.

5. The GAMEPLAY tab will summarize all of your play at Slots.lv, from slots to table games and any other stops along the way. You'll also see how may Rewards Points you've earned as it related to your current Rewards balance. Click Gameplay next to a transaction for the complete rundown of your sessions.

6. Your Deposits and Withdrawals tabs will show you the method of payment used and how much you added or withdrew from your account. A unique reference number will be assigned to each of these transactions.

7. The Bonuses tab lists all the bonuses awarded on your account as well as those that have been closed.
Did you find what you were looking for?