How do I change my password?
Forgotten your Slots.lv password? Our short video will show you how to quickly reset it and get you back into your account. You can also follow the easy steps outlined below.
IMPORTANT REMINDERS:
The latest version of Google Chrome is the recommended browser for all activity at Slots.lv
When requesting a password reset email, please ensure:

You have entered the same email address registered to your Slots.lv account
The date of birth also matches your current Slots.lv profile

If the password reset email does not arrive in your inbox within a few minutes, check your spam or junk-mail folders
1. First, Log In to your Slots.lv account.
2. Next, open your Dashboard by clicking the silhouette icon at the top of the page.

3. Select 'Change Password' from the menu.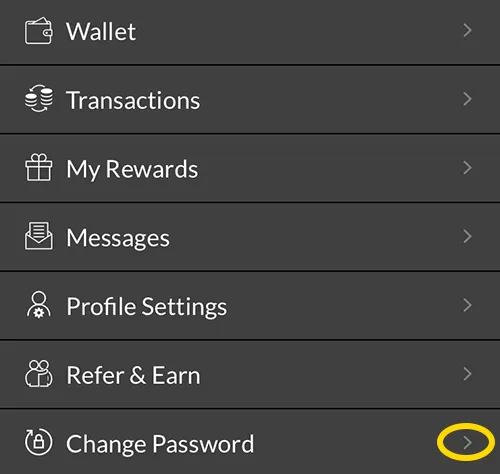 4. Enter your current password and then your new password in the space provided.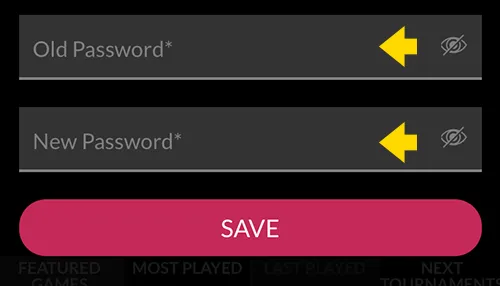 5. Prior to the changes being made, we will send you a text message with a verification code to ensure you were the one who requested the change. You'll have to use this code to complete your update.
6. You will receive a confirmation once your password has been changed successfully.

Tips for creating a strong password:
Have a different password for each website.
Make it as long as possible, at least 8 characters long.
Use a combination of letters, numbers and symbols.
Avoid using names, pets' names, birthdays or other personal information.
Did you find what you were looking for?