Help Home
Casino
Live Dealer
Bitcoin
Financial
Bonuses
Account and Security
Video Library
What will appear on my Credit Card statement?
After making a deposit, the billing descriptor will appear on the deposit confirmation page so you know what to look for on your statement.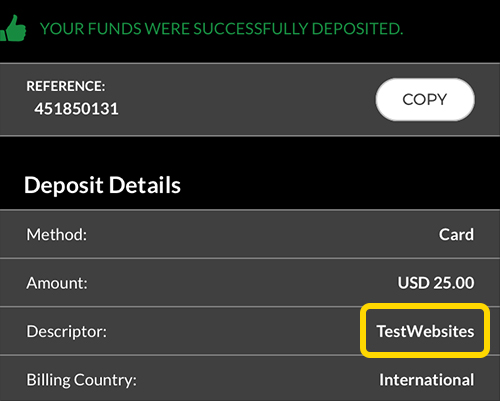 The descirptor above is only an example, the actual descriptor on your statement will be different.
Did you find what you were looking for?