How do I make a deposit?
Our short video will show you how to make a deposit to your Slots.lv account, or just follow the simple steps below.
1. After signing in to your account, click the profile icon at the top of the website.

2. From the cashier page, click 'Deposit'.

3. Choose the deposit method you want to use.

4. Enter the amount you want to deposit and any other required information, then click 'Deposit'. Be sure to take advantage of a bonus to add even more funds for your adventure – just click the arrow next to 'Choose Your Bonus' to do so.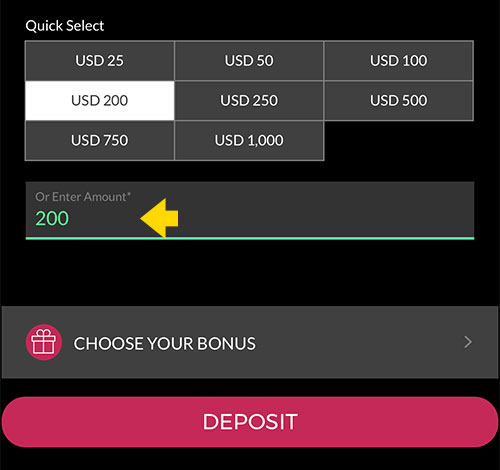 5. Once your deposit is successful you will be presented with a unique reference number.
Did you find what you were looking for?