How/where can I claim a bonus?
We have a assortment of bonuses to choose from. Most are featured onsite, but special promotions will be sent to you by email, so be sure to check your inbox to take advantage. Our short video will show you where to go to get some extra funds to play with and how to redeem a promotional code we've sent you. You can also follow the easy steps below.
To claim a bonus, click the profile icon at the top of the page.

From the menu, click "My Rewards"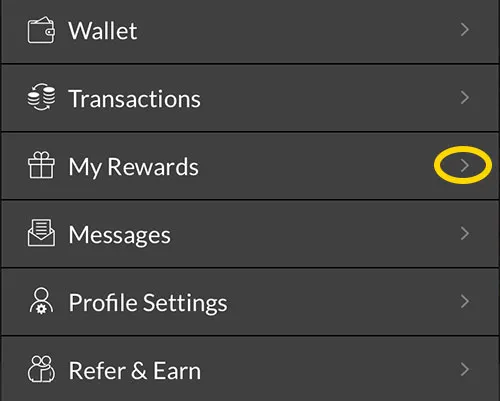 Claim a Cash Bonus:
Select the bonus you want from the 'Bonuses' tab, then click 'Claim'. The funds will be instantly available in your account.

Claim a Match Bonus:
If it's a Match Bonus, you'll be asked to make a deposit so that we can match it and add the money directly to your account.

If you received a coupon code via email, simply enter it in the field provided, then click 'Claim'.

Lucky winners of our social media bonuses will be issued the bonus amount approximately 24-48 hours after the announcement. If for whatever reason you do not receive your bonus after this time, private message us directly via the social media platform (eg. Facebook, Instagram, Twitter) and we'll issue the bonus upon confirmation.
Did you find what you were looking for?