Once you get into real money slots online, understanding the basics, they feel effortless to play. Simply hit the "Spin" button and watch the reels whirl. If matching icons land lined up on a payline, you win. It's so simple, a comprehensive online slots guide may feel unnecessary to some people.
While the spin-to-win formula is the basic premise of slots, there are often bonus features included that create a rich slot experience—and these aren't always intuitive. In order to get the most out of your slot session, you need to learn how these features work, and that starts with the language. Here, we explain the most important terms you'll come across when you're starting to learn how to play online slots for real money.
Online Slots Features
Online slots elements comprise game symbols, paylines, betting levels, progressive jackpots, bonus rounds and free spins. We'll cover each of these and provide some online slots tips to make sure you're maximizing your profits when you play online slots.
Slots Symbols
Game symbols are typically a combination of themed animations and the traditional 10, J, Q, K, A; you'll see these icons positioned on the reels. After hitting the "Spin" button, the symbols land randomly, and when matching ones line up on a payline, you win. The amount paid depends on the value of the symbol, as each symbol has its own rank in the pay grade, with some paying jackpot-amounts, and others paying the minimum. Most symbols require at least three matches to pay, and the more matches you land, the more you get paid. The game's paytable lists how much each symbol pays, so it's best to revise it before starting your online slot session.
While standard slot symbols are the gateway to standard payouts, most games include special symbols that have the capacity to increase your earnings. Wilds, scatters and bonuses are the most common special symbols, so we'll explain how each works.
Wild Symbol
Wilds are to slots what the Joker is to card games. These symbols can stand in for any of the other symbols in the game – except for the scatter symbols in most cases. So if you happen to see a payline with Ace-Ace-Wild-Ace, that Wild becomes an Ace and gets you the payout for landing four Aces.
Sometimes you'll come across special wilds that expand or stick to the reels. These do everything a standard wild does, and more.
Scatter Symbol
These symbols don't have to land on the payline for you to win – they can be scattered anywhere on the reels. Depending on the game, getting at least three of these symbols gets you a prize, and that prize is usually free spins or a bonus round, although cash prizes are also awarded with some real money slots games.
Bonus Symbol
If you see a symbol with the word "Bonus" on it, cross your fingers that two or three of them land on the reels. These icons can pay an instant cash reward, or trigger a bonus round where you get a chance to earn extra coins by completing a challenge.
Multiplier Symbol
With slots, a number with an "X" beside it is a multiplier. These treasures exponentially increase your payout. A 2X multiplier would double your payout, while a 3X multiplier would triple your payout and so on and so forth. Sometimes multipliers are reserved for the free spins sessions, but there are games that include multipliers in Normal Play as well.
For a game that includes multipliers, wilds, scatters and bonus symbols, check out 21 Wilds slot. The multiplier is in a "Multiplier Meter" at the top of the reels. Every time you lose a spin, the meter increases the multiplier, so the longer you experience a losing streak, the bigger your multiplier will be when you finally hit that win—all the way up to 16X!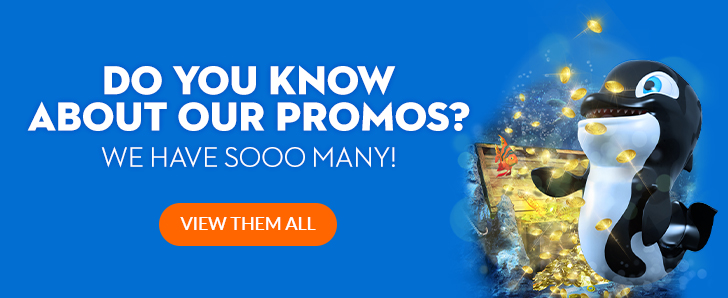 Slots Paylines
The payline is the line that cuts across the screen from left to right, showing you the order to read the symbols. While most slots have multiple paylines, you can find some classic ones with just a single payline. Newer games generally have 25 or 50 lines.
Betting Level
In order to accommodate bankrolls of all sizes, most online slots games let you customize the betting level in two ways:
• The number of coins wagered
• Coin denominations
For the number of coins wagered, you often have the choice of betting between 1 and 10 coins per payline. Additionally, you choose the monetary value of your coins, which often range from a penny to a quarter or more.
Between these two options, the cost per spin varies greatly. For example, betting one penny per line on a 50-payline slot costs $0.50 per spin, whereas betting 10 quarters per line on that same slot costs $125 per spin. Most slots players find a happy medium between these two extremes.
Progressive Jackpots
With slots, the biggest payouts possible come from progressive jackpots. These are funded by a percentage of every bet wagered on the game, so they continue to build until someone triggers it—at which point, the pot resets.
There are a number of ways to trigger a slot game's progressive jackpot, so you'll want to read the game rules before playing. The majority of the time, a progressive jackpot is awarded for landing the top winning combination. For instance, with Food Fight, the jackpot is paid for landing five Pudding icons on any of the game's nine paylines. As displayed on the paytable, five coins must be wagered per line in order to be eligible for the progressive jackpot.
Progressive jackpots are known as Random Jackpots when they're awarded randomly at the end of any spin, and it could be a winning or losing spin. A Night With Cleo is the most popular slot with a random progressive jackpot included.
Bonus Round
Most online slot machines have special bonus rounds that are triggered whenever certain symbols show up. You might get to spin a virtual wheel of fortune, or go to a new screen to pick and choose objects with hidden coin values. You also might win a number of free spins, which is the next term on our list.
Free Spins
This refers to a specific type of bonus that will show up from time to time, usually triggered by scatter symbols. As you may have guessed, each of these free spins comes at no cost to you. The number of spins you get depends on the game and the number of scatters you land. If you're playing Thunderbird game at Slots.lv, landing three of the free spin icons will get you 10 free spins; four icons get you 20 free spins, and five icons trigger 50 free spins.
Now that you know how slot bonus features work, you can hunt down the slot games that offer the best ones. Find wilds that expand, free spins boosted by multipliers, and progressive jackpots that teeter high. Game selection is the backbone of slot strategy, so choose your next game wisely, and you may walk away a big winner.