Free Baccarat
Playing baccarat for free is a great way to try the game without investing your hard-earned bankroll. But testing games is not always possible at land-based casinos – especially with baccarat's high betting minimums. Fortunately, with our online casino, there are two types of free baccarat games: Classic Baccarat and the New Baccarat. Both use six deck shoes and follow the same rules as standard baccarat, but cost nothing to play. Think of it as a free training ground. After testing it, if you find that baccarat is too simple for you, try upgrading to casino blackjack, which is also available in Practice Play mode in the Table Games section of Slots.lv Casino.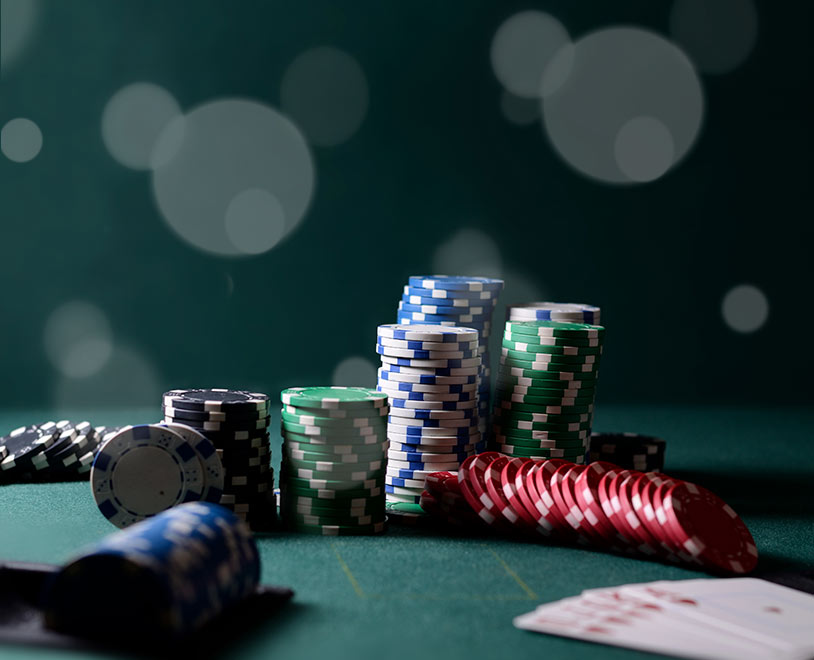 Objective of Baccarat
The object of baccarat is plain and simple: bet on the hand that you think will win the round. Alternatively, you can bet that they'll tie. If you guess correctly, you win. That's the extent of your active enrollment with the game.
There are two hands available for betting: the Banker hand and the Player hand. As mentioned, you can also bet on the Tie, which happens when the Banker and Player get the exact same score. Keep in mind, you're not making the decisions for the Player hand. Two cards are dealt to the Player (and Banker) at the start of each round, and the Player gets a third card when his total score is 5 or lower. If either the Player or Banker's two-card hand is an 8 or 9, it's an automatic win – otherwise known as a "natural." A Player score of 6 or 7 results in a stand (no third card drawn).
The Banker's moves are more complex, as they depend on the Player's hand. If the Player stands, the Banker follows the same rules, standing on a 6 and 7 and drawing on a 5 and below. If, however, the Player draws a third card, the Banker's move depends on a combination of his total score and the Player's third card. This positional advantage gives the Banker a slight edge over the Player – you're looking at 45.86% versus the Player's 44.62%.
Banker
Score
Player's Third Card Value
0
1
2
3
4
5
6
7
8
9
7
S
S
S
S
S
S
S
S
S
S
6
S
S
S
S
S
S
D
D
S
S
5
S
S
S
S
D
D
D
D
S
S
4
S
S
D
D
D
D
D
D
S
S
3
D
D
D
D
D
D
D
D
S
D
2
D
D
D
D
D
D
D
D
D
D
1
D
D
D
D
D
D
D
D
D
D
0
D
D
D
D
D
D
D
D
D
D
Legend:
S: Stans
D: Draw
The dealer will give the Banker a third card automatically based on the chart above. Scores are calculated using the following standard baccarat card values:
| | |
| --- | --- |
| Card | Value |
| Ace | 1 point |
| Two | 2 points |
| Three | 3 points |
| Four | 4 points |
| Five | 5 points |
| Six | 6 points |
| Seven | 7 points |
| Eight | 8 points |
| Nine | 9 points |
| Ten | 0 points |
| Jack | 0 points |
| Queen | 0 points |
| King | 0 points |
In addition to tallying the points through this point system, baccarat reduces any scores that exceed 9 points by removing the first digit of the two-digit score. For example, a total score of 14 would turn into a score of 4 after the first digit is removed. Once the scores are established, which happens quickly online, they're compared and the winner is declared. If you bet on the hand that won, you're also a winner.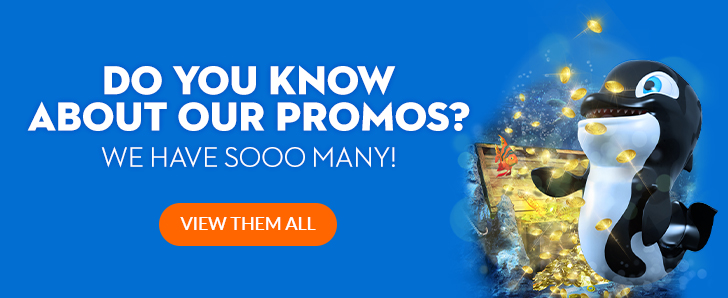 In baccarat, there are unique payouts for each betting option. The Banker, the option with the highest odds, pays even-money minus a 5% commission, which is rounded up to the next quarter when there's a decimal. For example, a $5 bet on the Banker would get you a $4.75 payout (plus your bet returned). The Player bet doesn't pay a commission; it's even-money, so you get what you bet. A $5 Player bet yields a $5 payout. For the potential to win big bucks playing baccarat, you could try to "predict" when both sides will tie. The payout for the Tie is 9:1, so you'd win $45 (plus get your bet returned) off a $5 bet. The outcome of every round is recorded in a History panel.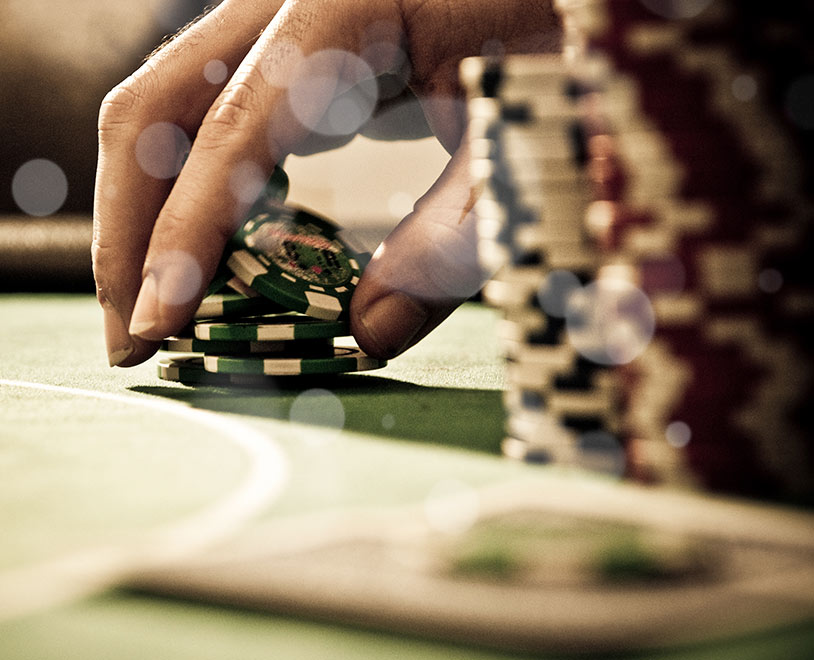 How to Play Baccarat for Free
To play baccarat for free at Slots.lv Casino, opt for "Practice Play" mode when you load one of the two baccarat games. You can play Classic Baccarat and the New Baccarat in Practice Play mode; they both have the same rules and use six deck shoes. Despite being in Practice Play mode, you'll still use casino chips and place bets, but you're not using any of your bankroll. It's fun money, which means, if you win big, you don't get to keep it. You'll need to switch over to Real Play mode for that. Betting minimums on Real Play mode begin at $1 a round.
Embraced by James Bond, baccarat has found its way into the hearts of many casino players in North America. The simplicity is appreciated by players looking for a light table game session, with the chance to win some cash. If you like to keep your casino gaming pressure-free, baccarat is a great starting point. Try it today.
Related Articles